How the stroke of a hydraulic jack is controlled
Author:SAIVS
Time:2023-03-02
Click:
---
Is the speed of the electrohydraulic Jack travel controlled by the flow rate? First we know that an electrohydraulic Jack relies on an electric pump to provide external force, so it is important to see that the jack relies on several cylinders to control the flow of the profile. If the speed of two cylinders is not the same, if one pump controls, it is related to the resistance and load of the 1000 dome itself. It is better to press the two coaxial pumps, mainly the resistance of the system. Precise control can be achieved by a single chip machine and displacement sensor.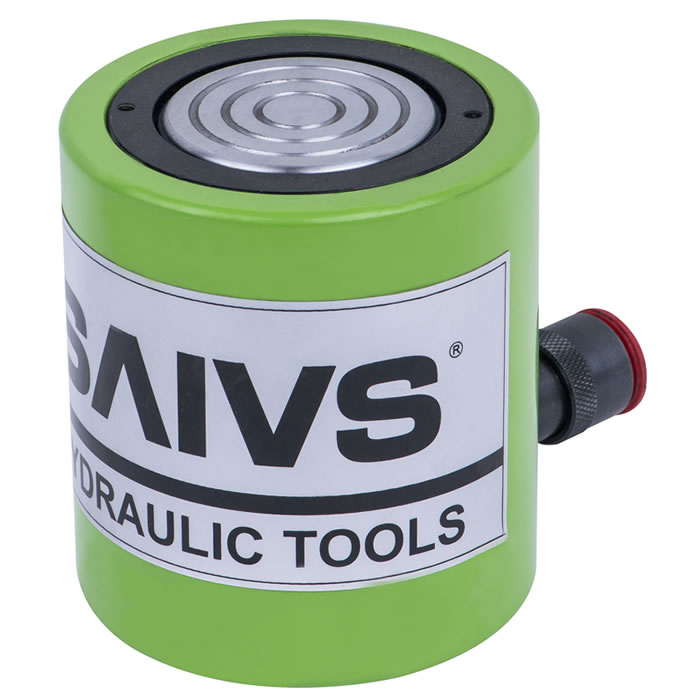 Let's also give you an overview of how to use it:
1. If the oil quantity of the pump body is insufficient, the pump needs to be filled with working oil (10 # oil) before it can work.
2. Estimate the weight of lifting articles and avoid overloading.
3. Determine the weight, center and focus of the hoist, and consider whether the ground is soft and hard with tough wood to avoid the danger of dumping when lifting.
4. When Jack lifts heavy objects, it should support them firmly with tough wood in time. It is forbidden to use the jack as a support to avoid uneven load and danger of dumping.
5.Firstly butt the quick connector of the manual pump to the top when using, then select the position and tighten the drain screw on the oil pump so that it can work. Unscrew the drain screw and unload the cylinder.
6.Refer to the instructions for use of electric pump.
Through the introduction above, we should know that the speed of the electrohydraulic jack's travel is not controlled by the flow rate.