maintenance of hydraulic bolt stretcher
Author:SAIVS
Time:2022-08-02
Click:
---
Maintenance of Hydraulic bolt stretcher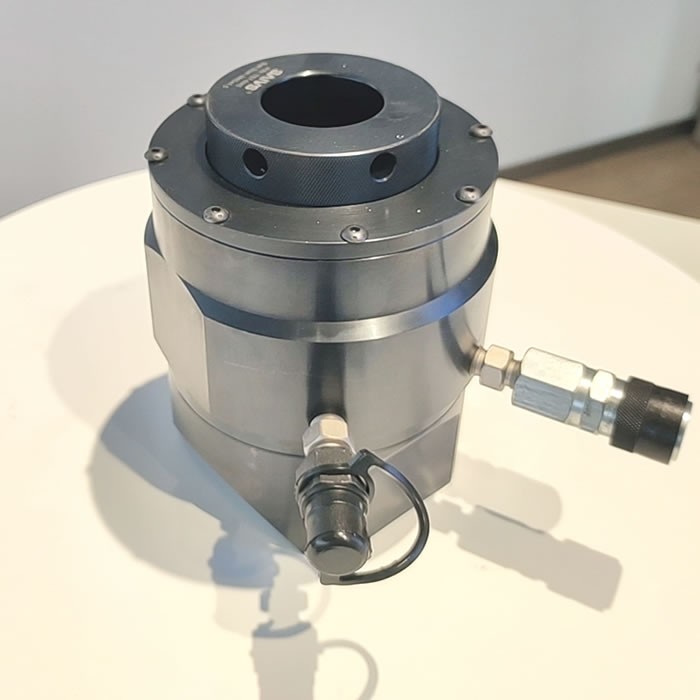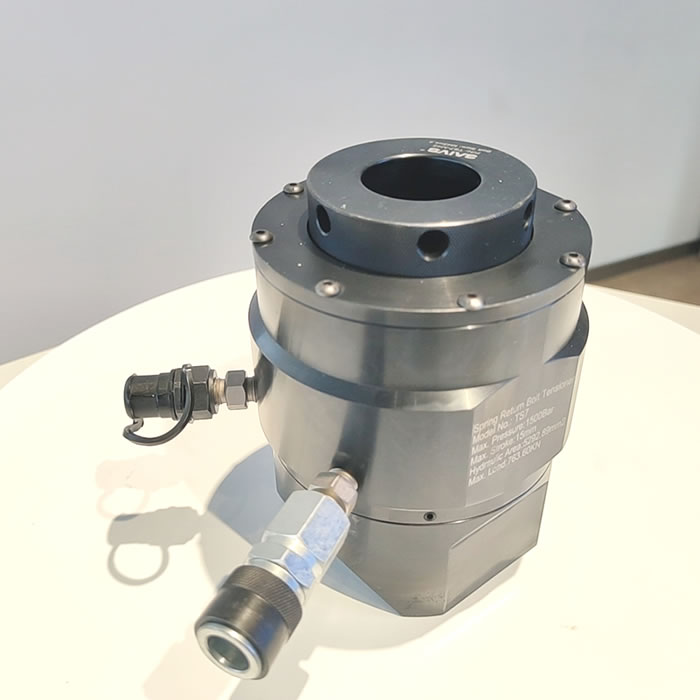 In the process of using and maintenance of hydraulic bolt stretcher, gloves and protective glasses must be worn. The working oil must be clean hydraulic oil, and the main engine system oil or cylinder oil cannot be used. Before removing the nut, check and clean the internal thread of the sliding piston of the hydraulic stretcher, pay attention to the up and down direction when installing the support ring, and the plane with the opening groove is under. Install the hydraulic stretcher, connect the distribution block and the hydraulic oil pipe to the hydraulic pump, loosen the air bleed screw on the sliding piston, supply the hydraulic oil, and tighten the air bleed screw until no air bubbles come out. Tighten the hydraulic stretcher until the sliding piston is completely located at the bottom of the oil cylinder, then loosen the hydraulic stretcher by 3 / 4 turns, check the clearance between the hydraulic stretcher and the support ring, and ensure that the hydraulic stretcher can be removed smoothly after the nut is loosened.
After the use of the hydraulic stretcher, it should be clean, and the holes on the quick connector should be covered to prevent the garbage from entering. During the working process, the hydraulic stretcher shall not exceed the large lifting height. If it exceeds the lifting height, the lower sealing ring may be damaged. It is necessary to disassemble the hydraulic stretcher for inspection or replace the sealing ring.
The sliding piston shall slide freely in the cylinder, and the sliding surface shall be free of scratches, so as to ensure that there is no hard particles to seal the inner chamber.
Separation of sliding piston and oil cylinder: loosen the vent screw, blow the vent port with compressed air, and the piston can easily slide out of the oil cylinder.
After replacing the seal ring, install the rectangular seal ring first, and then the circular seal ring. The rectangular seal ring is far away from the pressure seal chamber, and the circular seal ring is close to the pressure seal chamber. After installing the sealing ring, coat the piston and oil cylinder with molybdenum disulfide, and then install the piston and oil cylinder together. Clean the thread thoroughly and apply lubricating oil. If the release valve leaks oil due to excessive height, it needs to be disassembled. Clean all parts with compressed air. If it still cannot be repaired, replace the release valve.
Bolt Stretcher, Hydraulic Bolt Stretcher, Hydraulic Bolt Tensioner