The Advantages of Hydraulic Torque Wrenches in Industrial Applications
Author:SAIVS
Time:2023-07-21
Click:
---
Hydraulic Torque Wrenches are a necessary tool in various industries where efficiently tightening bolts is critical.
They offer numerous benefits compared to manual torque wrenches or conventional impact wrenches.
One of the main advantages is their ability to generate power solely through hydraulic means,
requiring minimal effort from the user. This feature makes them ideal for heavy-duty industrial applications
such as flange bolting as well as lightweight variants for easy access.
Moreover, Hydraulic torque wrenches are self-ratcheting, ensuring high levels of accuracy in torque tightening.
They are quieter, lighter, and more precise, making them much easier to use than other wrenches.
With a hydraulic torque wrench, you can prevent the dangerous and disastrous consequences of under torquing and over torquing.
Other benefits of hydraulic torque wrenches include decreased bolting time, increased joint integrity,
and the ability to save time and money by avoiding failed pressure tests and repeat bolting.
They can help free up time for other tasks, making them a valuable addition to any industrial setting.
In conclusion, hydraulic torque wrenches offer many advantages over other wrenches.
They not only meet the basic requirements of a torque wrench, but they also provide much more.
They are ideal for heavy-duty applications, while their self-ratcheting and accuracy features make them safe and easy to use.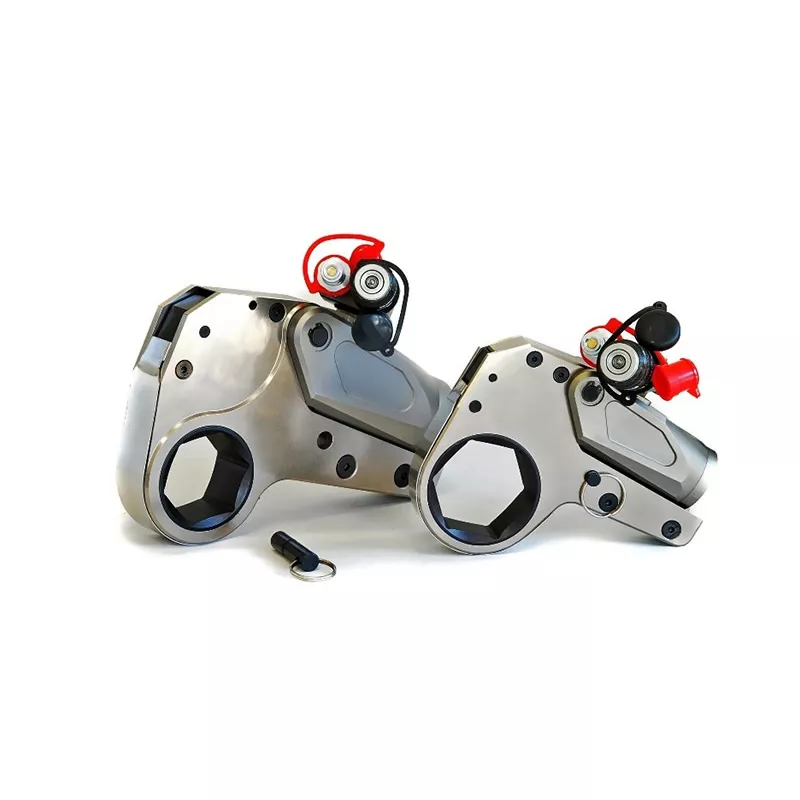 SAIVS can cover all your Hydraulic Torque Wrench requirements
SAIVE'S products boast superior craftsmanship, innovative design, and excellent functionality,
earning us a reputation as a trusted and reliable supplier of hydraulic torque wrenches.
Trust SAIVS for cutting-edge hydraulic torque wrenches that guarantee fast, efficient work, every time.