Hydraulic cylinder selection
Author:SAIVS
Time:2023-02-03
Click:
---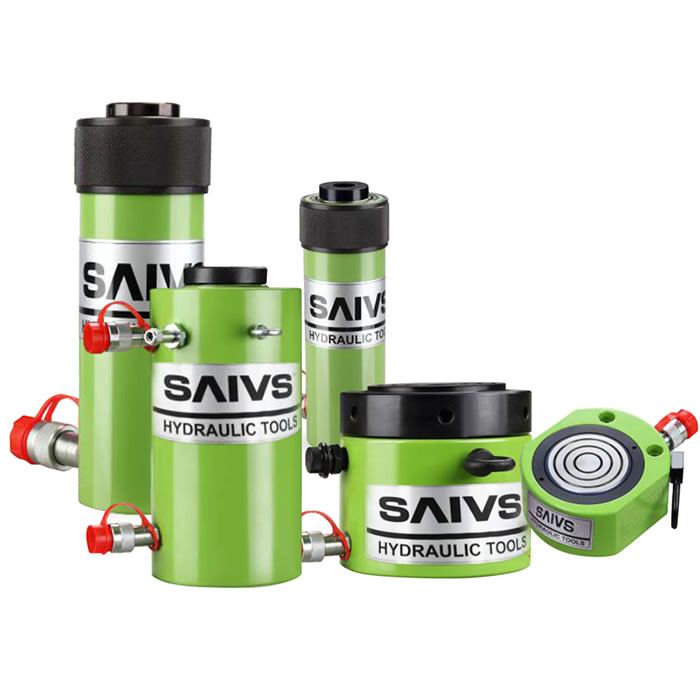 How to choice the Hydraulic Cylinder and attachment
Step 1:Choice the hydraulic cylinder suitable for the working situation;
Step 2:Choice the hydraulic pump suitable for the cylinder and the working situation;
Step 3: Choice the hydraulic attachment;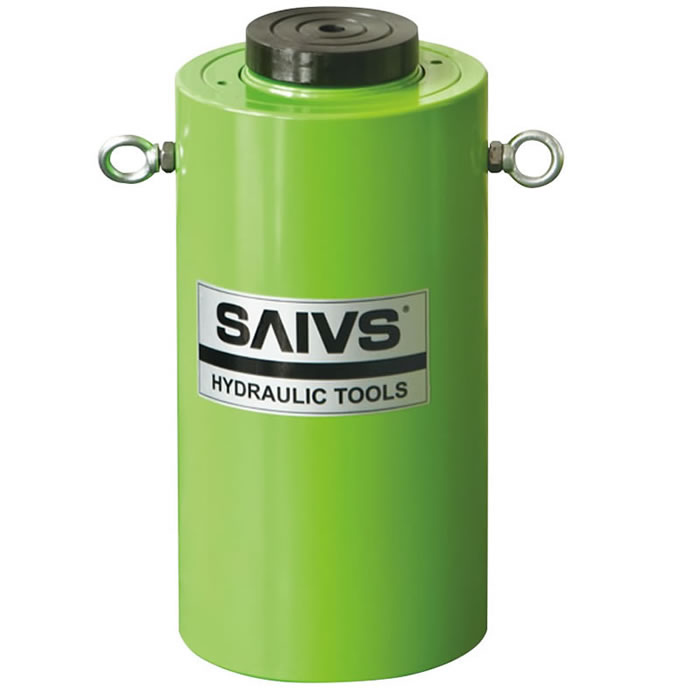 How to choice the Hydraulic Cylinders condition
l The stress of cylinder ( the rated pressure of cylinder is 20% more than actual loading capacity:
Cylinder force ( kg ) = Active area of cylinder (cm²) X hydraulic pump Pressure ( bat ).
l Height and stroke of cylinder requirement:
Choice the correct height and stroke of cylinder according to the working situation.
l Which way of the cylinder use for :
Single-action only use for jack up , double-action can use for jack up and pul back.
l Whether need several cylinders are used together:
Make sure the point quantity of jack up.
l Make sure the fuel capacity of hydraulic cylinder:
Fuel capacity (cm³) = The active area of cylinder X the stroke of cylinder (cm²)
l Whether need the steel stick or cable through off the hydraulic cylinder :
Choice the Hollow hydraulic cylinder ( SSZ , SJZ series ).
l Whether need working at narrow space:
Choice the low flat hydraulic cylinder ( SSB , SSC , SSL series).
l Whether need control with jack up and pull back :
Double-acting series cylinders with hydraulic check valve.
l Whether need keep the loading with long time:
Choice lock-nut hydraulic cylinder(SSL , SJL series )
l Whether need hydraulic cylinder with partial load work:
Choice tilting saddle.
l Whether need several hydraulic cylinder are working together :
Choice Synchronous lifting system ( SPHF , SPHP series )