troubleshooting of hydraulic torque wrench
Author:Sherry
Time:2022-08-02
Click:
---
The main faults of Hydraulic Torque Wrench are that the drive shaft is abnormal, the common faults of the drive shaft are extra wear, abnormal noise and fracture. Abnormal noise and fracture often occur before the symptoms of extra wear.
The drive shaft of the Hydraulic torque wrench is located at the end of the smooth system, so the smooth condition is not optimistic. Because the oil pump is used for too long, the oil supply pressure is insufficient, or the oil passage is congested, which makes the oil unable to reach the drive shaft, and the tightening torque of the fastening bolt of the bearing cover is too large, which makes the oil unable to enter the drive shaft gap, which will cause the drive shaft to have extra wear.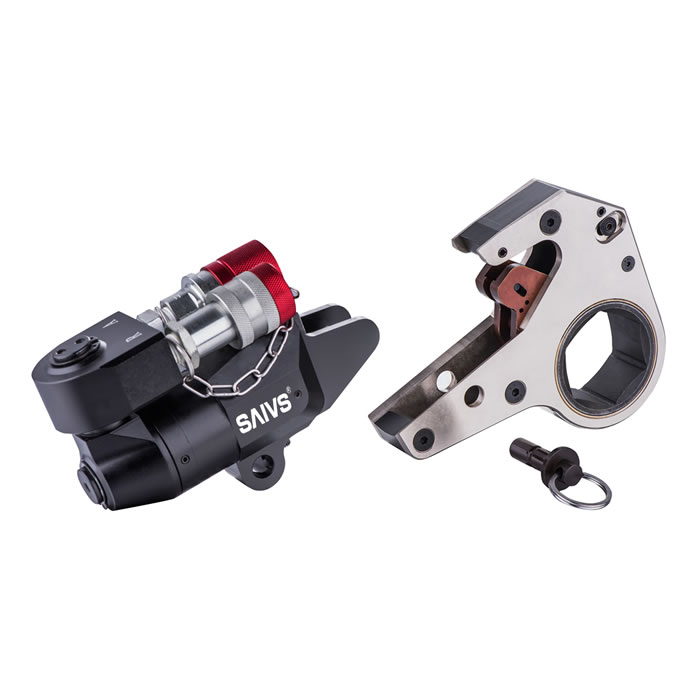 The extra wear of the drive shaft in the hydraulic torque wrench will increase the gap between the drive shaft and the bearing pedestal, and the axial displacement will occur when the drive shaft moves, thus causing abnormal noise.
Occasionally, the drive shaft breaks and other major faults may be caused by splitting or severe wear of the hydraulic rod.
In some cases, the drive shaft is not disassembled accurately, the bearing cover is disassembled with excessive force, or the position is installed incorrectly to form a mismatch, or the tightening torque of the bearing cover fastening bolt is too large, etc.