examples of Hydraulic Nut Splitters
Author:SAIVS
Time:2023-02-02
Click:
---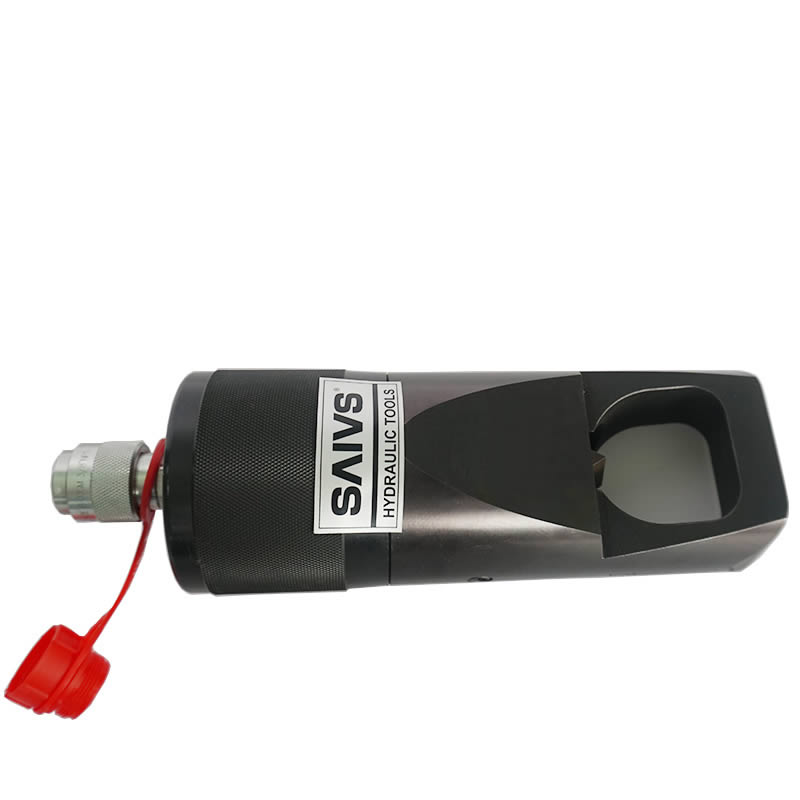 Hydraulic Nut Splitters, Supporting model selection: SNC Hydraulic Nut Splitters, pump, pressure gauge, pressure gauge seat and oil pipe are selected to meet the working conditions.
When in use, install the Hydraulic Nut Splitters on the screw that needs to be removed or cut off, and then disassemble and cut off the screw by adjusting the valve control pressure.
Advantages of Hydraulic Nut Splitters:
1. Easy and simple to use;
2. Simple and safe operation;
3. Pressure and flow can be adjusted at will (according to different screw diameters);
4. Compact structure and light weight;
5. Small size and flexible installation;
6. Long service life (generally more than 100,000 times).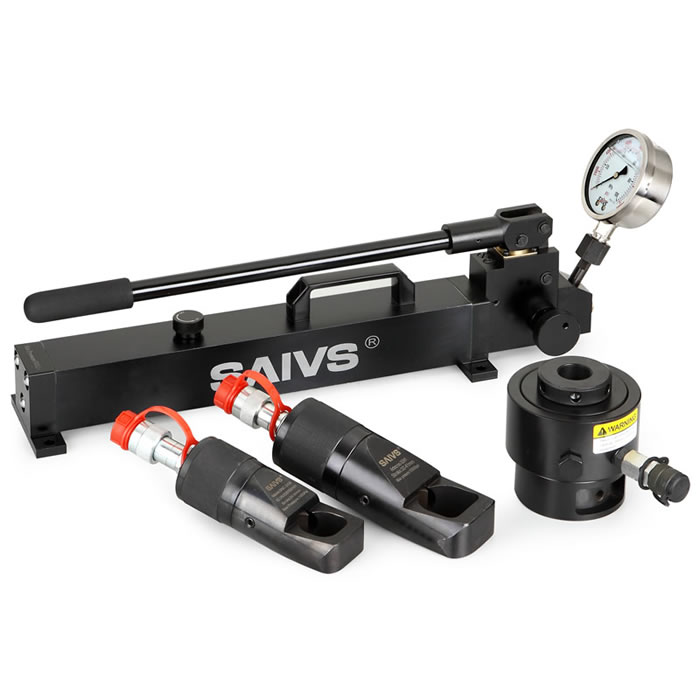 Example(To cut M36 nut ):
Selected nut cutter:
SNC-5060,
Selected hand pump:
SPS7-1, light manual pump
Selected hose:
SZAX-6-NPT3/8, length 6m, connection NPT3/8" rubber hose
Selected pressure gauge:
YN-100-100MPA, pressure range-100MPA,gauge diameter 100mm
Selected gauge adaptor:
SPS7-1XS
Nut with severe corrosion and weathering can be easily cut by Hydraulic nut splitter.