Winch Maintenance Guide: Ensuring Longevity and Performance
Author:SAIVS
Time:2023-08-18
Click:
---
Proper maintenance is pivotal in preserving the quality, efficiency, and lifespan of your winch. By following a few straightforward measures, you can prevent issues and ensure your winch operates smoothly. In this guide, we'll share essential tips and tricks to keep your winch in optimal condition, saving you from the hassle of dealing with malfunctioning machinery.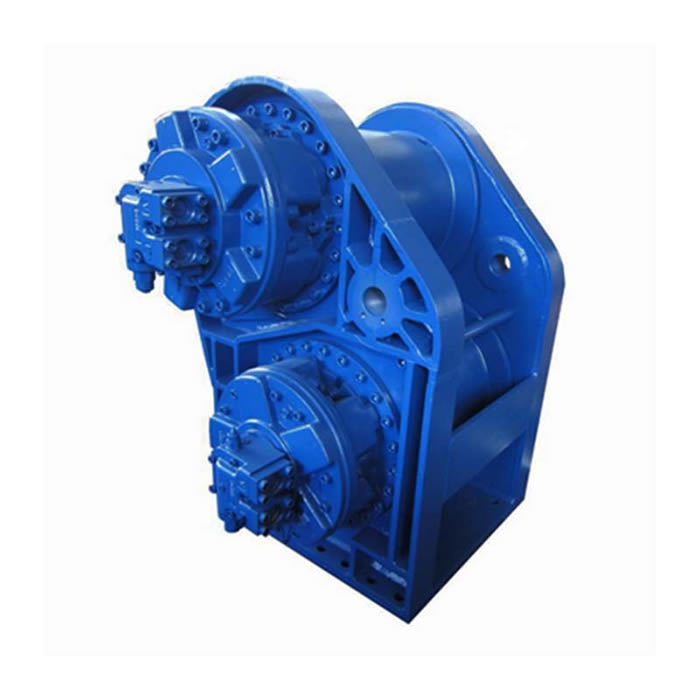 1. Pre- and Post-Use Inspection: Detecting Damage Early
Before and after each use, carefully inspect your winch cable for any kinks or damages. A damaged cable can lead to cable breakage, compromising its functionality and safety. Swiftly replace any impaired cables to maintain a strong and reliable winch line, capable of tackling demanding tasks.
2. Cable Care: Dry, Clean, and Lubricated
Keep the winch cable dry and clean to prevent debris accumulation that could harm the winch drum. If you're using a non-waterproof winch, open it up after use, allowing it to dry thoroughly. Additionally, remember to re-lubricate the gears as required. This proactive approach will safeguard the drum and gears from unnecessary wear and tear.
3. Even Cable Spooling: Aids Smooth Usage
When spooling the cable, ensure it is evenly and tightly wound onto the drum. Neat and even cable spooling eliminates potential knots or tangles, ensuring hassle-free future usage of your winch. This simple practice contributes to a smoother operational experience.
4. Regular Electric System Maintenance: Ensure Reliable Power
Maintain your battery's functionality by inspecting it regularly. Address any corrosion present in outlets and terminals promptly. This practice guarantees optimal battery performance, reducing the risk of unexpected failures during critical operations.
5. Preventing Moisture Buildup: Regular Usage and Warm-Up
Moisture buildup within the winch can occur when it's not in regular use. Combat this by running the winch at least once a month to generate heat and prevent moisture accumulation. To lubricate the winch gears effectively, warm up the motor for a few minutes. This preventive measure enhances the longevity of your winch.
6. Secure Mounting Bolts: Ensuring Stability
Periodically inspect the winch's mounting bolts for any signs of looseness. Fasten any loose bolts to ensure proper torque and stability. Securing the mounting bolts guarantees that your winch remains securely attached, enhancing both safety and performance.
Prioritize Safety and Performance with Effective Winch Maintenance
By committing to these maintenance practices, you're not only prioritizing the longevity and performance of your winch but also ensuring the safety of yourself and those around you. Remember, while diligent care can extend the lifespan of your winch, it's important to acknowledge that winches have a finite lifespan. If you encounter issues beyond the scope of regular maintenance, consider reaching out to Bloom for potential upgrades to their high-quality winches.