Operation of hydraulic cylinders
Author:SAIVS
Time:2023-03-30
Click:
---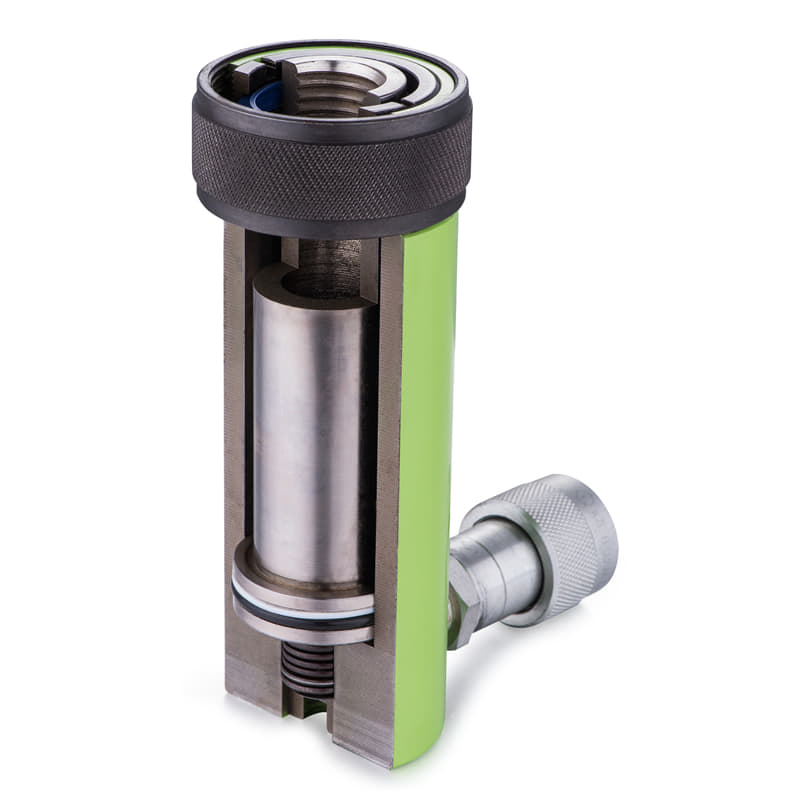 A Hydraulic Cylinder is a hydraulic actuating element that converts hydraulic energy into mechanical energy and performs a straight reciprocating motion. It has simple structure and reliable operation. It is used to achieve reciprocating motion, eliminates deceleration devices, has no drive clearance, and moves smoothly, so it is widely used in various mechanical Hydraulic Systems. The output force of the hydraulic cylinder is proportional to the area of the piston and the pressure difference on both sides. The hydraulic cylinder basically consists of cylinder barrel and cylinder head, piston and piston rod, sealing device, cushioning device and exhaust device. Buffer and exhaust devices depend on the specific application, other devices are indispensable.
There are various structural forms of Hydraulic Cylinders, and their classification methods are also various: they can be divided into straight reciprocating movement type and rotary swing type according to the direction of motion; It can be divided into single-acting type and double-acting type according to hydraulic pressure. According to the structural form, it can be divided into piston type, piston type, multi-stage telescopic sleeve type, gear rack type, etc. It can be divided into tension rod, earring, foot, hinge shaft, etc. according to installation form. Pressure level can be divided into 16Mpa, 25Mpa, 31.5Mpa, etc.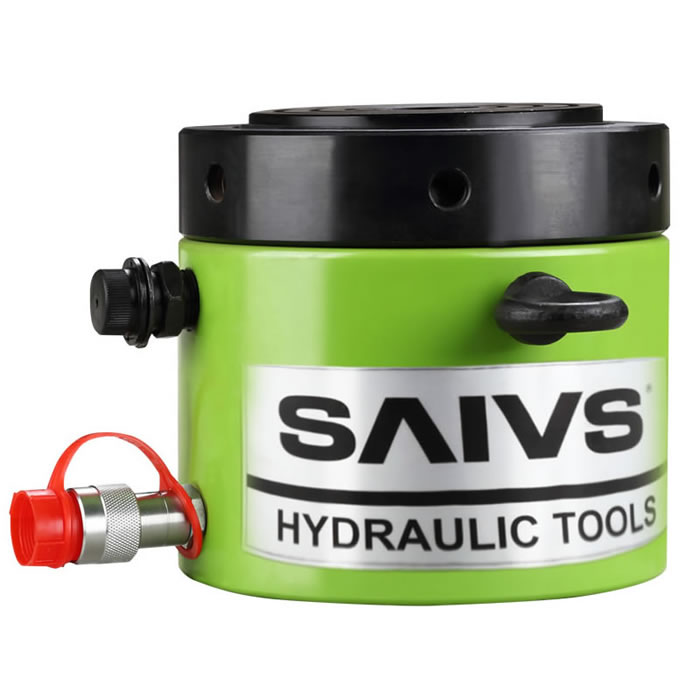 A piston-type single-piston rod hydraulic cylinder has a piston rod at only one end. Both ends of the oil inlet and outlet ports can be connected with pressure oil or return oil to achieve bi-directional movement and become a double-acting cylinder. The piston can only move in one direction and its opposite direction needs external force to complete.
But its stroke is generally larger than that of piston cylinders. The piston type hydraulic cylinder can be divided into two types: single-rod type and double-rod type, which are fixed by cylinder block and piston rod. According to the action of hydraulic pressure, the two types are single-acting and double-acting. In the single-acting hydraulic cylinder, the pressure excitation oil only supplies one chamber of the hydraulic cylinder. The cylinder can move unidirectionally by hydraulic pressure and vice versa by external force. The movement of piston in double-acting cylinder in both directions is accomplished by alternating oil feeding through two chambers and by hydraulic pressure. A single-rod, double-acting piston cylinder has only one piston rod on one side of the piston, so the effective area of the two chambers is different. With the same amount of oil supplied, the piston will move at different speeds in different chambers. When the load to be overcome is the same, different chambers will need different supply pressures to feed oil, or after the system pressure is set, the load that can be overcome by the hydraulic cylinder of the sanitary garbage truck moving in both directions is different.