Key Considerations When Choosing a Hydraulic Torque Wrench Pump
Author:SAIVS
Time:2023-05-10
Click:
---
Hydraulic Torque Wrench pumps have become an integral component of many industrial applications such as construction, mining, and maintenance. These Hydraulic pumps generate high torque for tightening and loosening bolts and nuts used in various machinery, pipelines and construction equipment.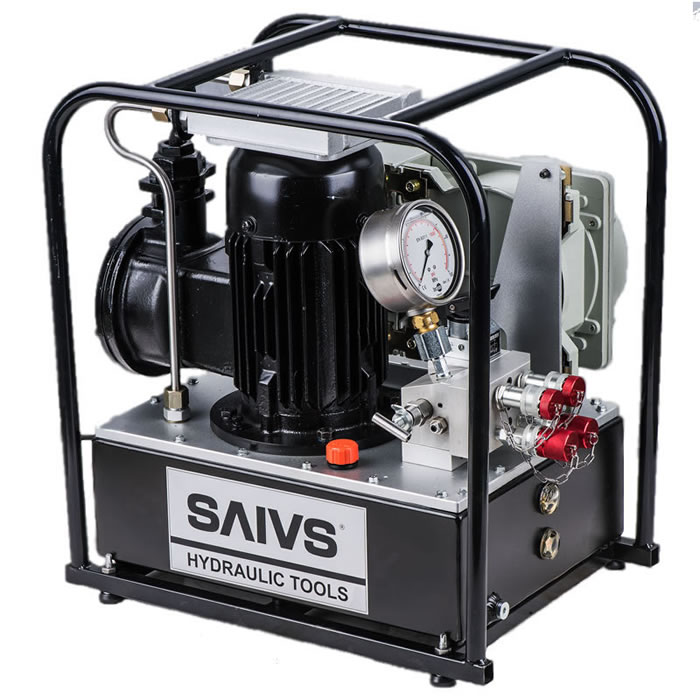 Apart from the basic technical specifications such as maximum pressure, operating temperature, and motor horsepower, there are other important parameters and information people should consider when selecting a Hydraulic torque wrench pump.
One of the main concerns is the type of hydraulic fluid used in the pump. This is important as different fluids have varying performance characteristics and viscosity that may impact the overall efficiency and reliability of the pump. The type of fluid should be carefully selected based on the specific application and operating conditions.
Another important aspect to consider is the size and weight of the pump. Smaller and light-weight pumps are preferred for applications that necessitate mobility and easy maneuverability. Conversely, larger and heavy-duty pumps are preferred for heavy-duty applications such as servicing and maintenance of heavy machinery.
The warranty and after-sales services provided by the manufacturer or the supplier is also a key parameter that must be taken into account when choosing a hydraulic torque wrench pump. A comprehensive warranty policy accompanied with a range of after-sales services such as maintenance, repair and spare part replacement, is essential to ensure the longevity and reliability of the pump.
In addition to these key considerations, cost, overall efficiency, and ease of operation are among other factors that should also be taken into account before opting for a particular Hydraulic torque wrench pump.
where you can find a wide range of Hydraulic Torque Wrench Pump from top-rated Chinese suppliers, manufacturers, factories, exporters, traders, distributors and wholesalers at competitive prices.
Whether you are planning to buy single units or place bulk orders, we assure you of the best possible pricing and timely delivery.
So, explore our selection of Hydraulic Torque Wrench Pump today and experience hassle-free procurement!
Why Choose SAIVS™ as Your Supplier?
1.Superb Quality Control Management
At SAIVS, we take pride in our perfect quality management systems and procedures, which guarantees the excellent performance of all our tools, being a professional tool manufacturer in China.
2.Rich Production Experience
With 20 years of experience in production, SAIVS has a deep understanding of the market and trends, and strives for continuous research and innovation. This has created advantages in both the product's performance and appearance.
3.Competitive Prices
As a Chinese factory committed to becoming the most cost-effective tool exporter in China, SAIVS provides high-quality products at advantageous prices. By lowering costs and increasing efficiency, we ensure that our customers receive the best possible value for their investment.
4.Perfect After-sales Service
At SAIVS, we strive to provide superior customer service that meets and exceeds expectations. We are always available for any questions or concerns you may have, and we stand by our commitment to providing excellent after-sales support.