Hydraulic Flange Spreaders product introduction
Author:SAIVS
Time:2023-02-02
Click:
---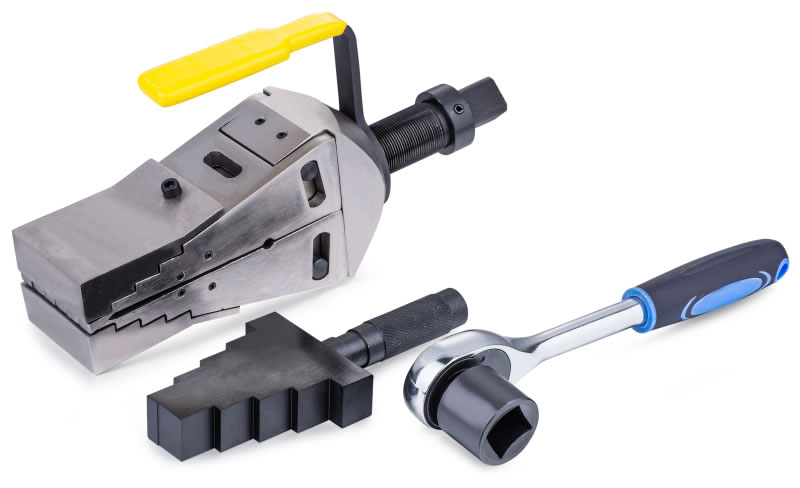 SFSH-14 flange separator , optional pump , pressure gauge ,pressure gauge standand tubing to achieve operating conditions .
Features
1.Suitable for repair , overhaul , testing and valve replacement .
Integrated wedge concept : Friction-free,smooth and parallel wedge movement eliminates flange damage and spreading arm failure.
Unique interlocking wedge design-no first step bending and risk of slipping out of joint .
Requires very small access gap of only 6 mm.
Stepped spreader arm design - each step can spread under full load.
Use stepped blocks to increase wedge opening up to 80mm.
Few moving parts mean durability and low maintenance.
Safety block SSB-1 , Stepped blocks SFSB-1 and ratchet spanner SSW-22 included with SFSM-8 mechanical wedge spreader .
Safety block SSB-1,Stepped blocks SFSB-1 , NPT3/8 quick coupling and dust cap included with SFSH-14 hydraulic wedge spreader .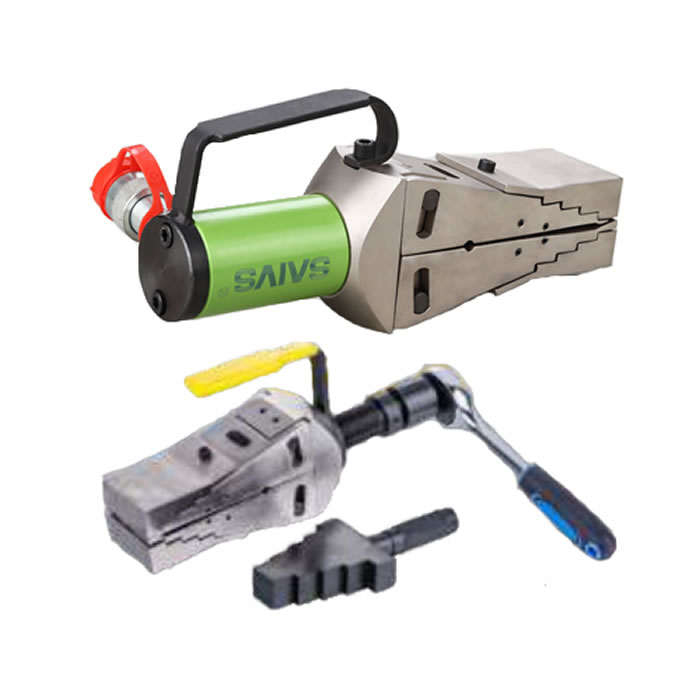 Example :
Selected hand pump :
SPS7-0 7 steel manual pump
Selected hose:
SZAX-6-NPT3/8 rubber hose with a lenathof 6m and a connection of NPT3 / 8
Selected pressure gauge :
YN-63-7OMPA , pressure range 0-70mpa,gauge diameter 63mm
Selected gauge adaptor :
SGA-3-04