Development and Application of Hydraulic Motors
Author:SAIVS
Time:2022-10-18
Click:
---
The initial model of the Hydraulic Motor can be traced back to the Chinese water wheel (also called the "waterwheel") of 100 BC, which is a rotating power device driven by running water. In ancient China, the use of water wheel drive irrigation machinery and spinning wheels was very common. The development of hydraulic motor technology was slow before the 19th century. With the rapid development of hydraulic transmission and control technology and hydraulic pump in the 19th and 20th century, especially in the 20th century, the need for rotating output mechanism with specific performance requirements in Hydraulic System became more and more urgent, which promoted the rapid development of hydraulic motor. Hydraulic motor has become one of the two main output actuating elements in hydraulic transmission system. It is widely used in industry, construction machinery, agriculture, forestry, fisheries, military, aerospace and other fields.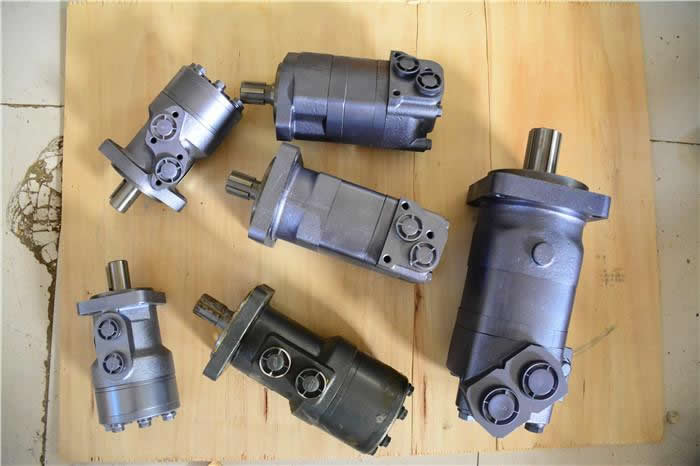 It is generally believed that a hydraulic motor is merely a reverse energy conversion of a hydraulic pump, but this is only a superficial one-sided understanding. Hydraulic pumps and Hydraulic Motors are reversible in principle, i.e. any positive displacement pump can be used as a passenger hydraulic motor, and vice versa. However, pumps and motors have many differences in working requirements.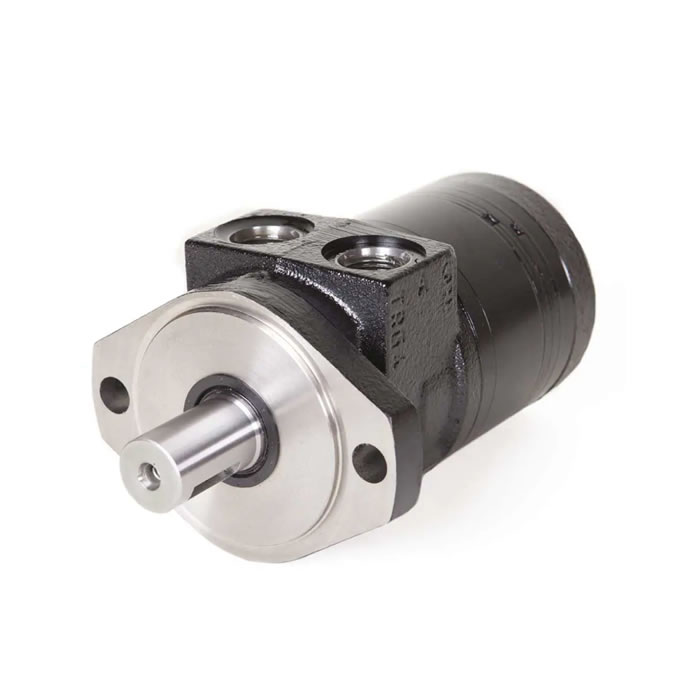 For some hydraulic pumps or motors, In order to improve their performance (e.g. efficiency, rated speed, rated torque, low-speed smoothness, etc.) to suit different application situations, the corresponding types of hydraulic pumps and motors are different in their specific structures, and their structural differences are mainly:

1) Hydraulic motors need positive and negative rotation and must be symmetrical in internal structure. Hydraulic pumps usually rotate in one direction and are mostly asymmetrical in order to improve efficiency. For example, gear pumps usually use asymmetrical unloading groove structure while gear motors must use symmetrical structure. The vane groove of the Vane Pump always has an inclination angle on the rotor, while the vane groove of the vane motor must be arranged radially. If the arrangement is inclined, the vane will break when reversing. In order to reduce cavitation and noise, the port plate of axial piston pump is usually constructed asymmetrically, while the axial piston motor must be constructed symmetrically.
2) Hydraulic Motors should work normally in a wide speed range when determining the structural form of bearings and their lubrication methods. When the speed of motors is very low, it is not easy to form a lubricating oil film if hydrodynamic bearings are used. In this case, rolling bearings or hydrostatic bearings should be used. Hydraulic pumps usually operate in a certain high speed area with little change in speed, so there is no such harsh requirement.
3) Hydraulic motors require small torque ripple and internal friction in order to improve starting torque. Therefore, the number of teeth like gear motors can not be as small as gear pumps, and the preload force for axial clearance compensation is much smaller than that of pumps, so as to reduce friction resistance and increase starting torque.
4) Hydraulic motors do not have the requirement of self-priming capability, but pumps must guarantee this basic function. Therefore, axial piston hydraulic motors like point-contact cannot be used as pumps.
5) The vane pump relies on the centrifugal force thrown out by the rotor to make the vanes close to the stator and form a working container. When the hydraulic motor is used, the vanes close to the stator because there is no force to seal the working chamber when starting, and the motor cannot start. Therefore, the vane motor must have vane compression mechanism such as swallow spring or coil spring, which is not available to the vane pump.